Lost River, New Hampshire
By Vechal Gibert
July 22, 2021
Lost River Gorge & Boulder Caves are located in New Hampshire's Kinsman Notch in the White Mountains. It is a brook that drains from the south east.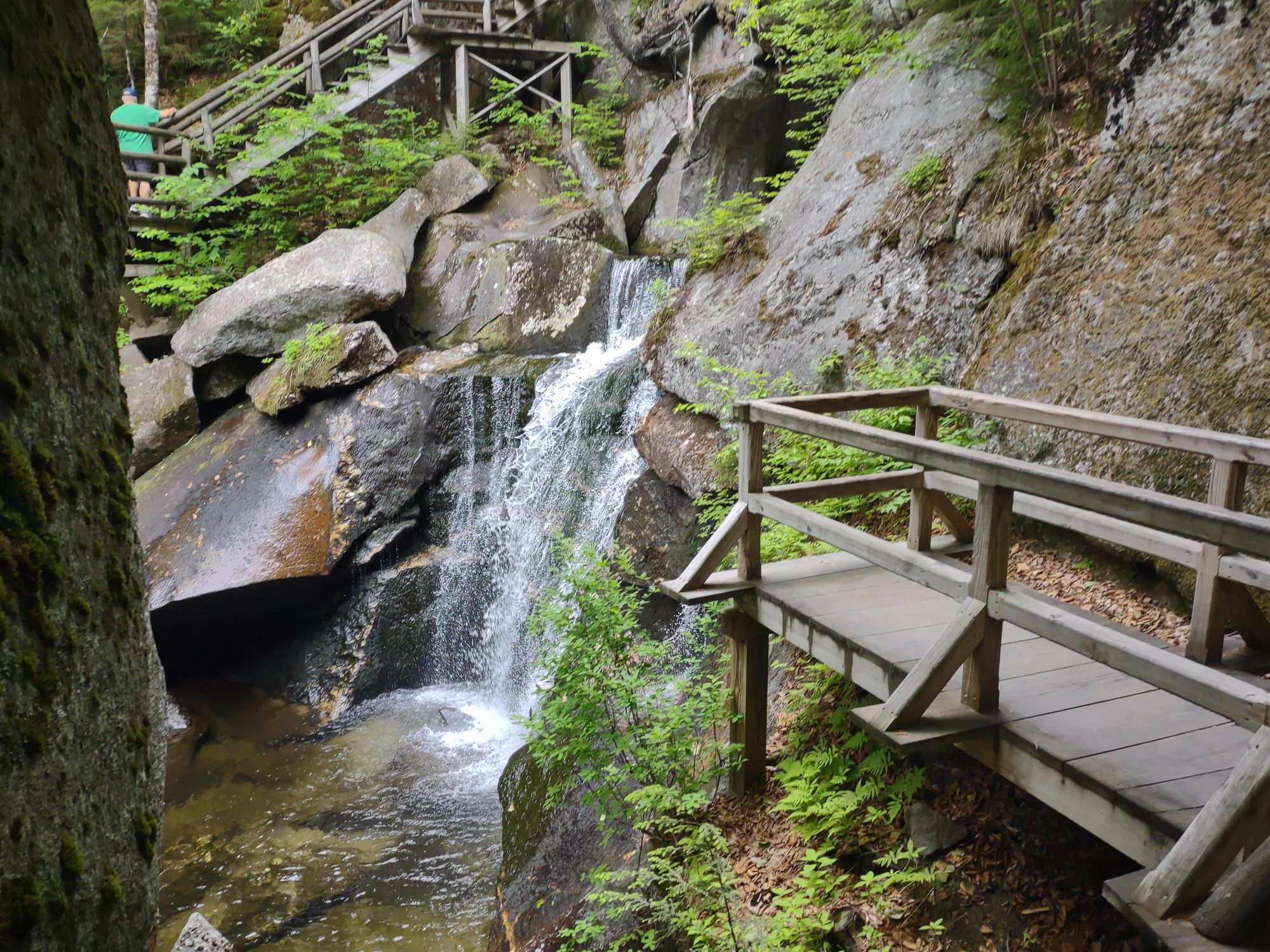 Paradise Falls
The brook disappears into a narrow, steep-walled glacial gorge. Large blocks of granite partially cover the brook that cascades along its subterranean course. It emerges and joins with the Pemigewasset River, which flows south from Franconia Notch.

Getting there is straight forward, Take exit 32 for NH-112 toward N Woodstock/Lincoln. Turn right onto NH-112 W for 6 miles and the location will be on the right at 1712 Lost River Rd 03262.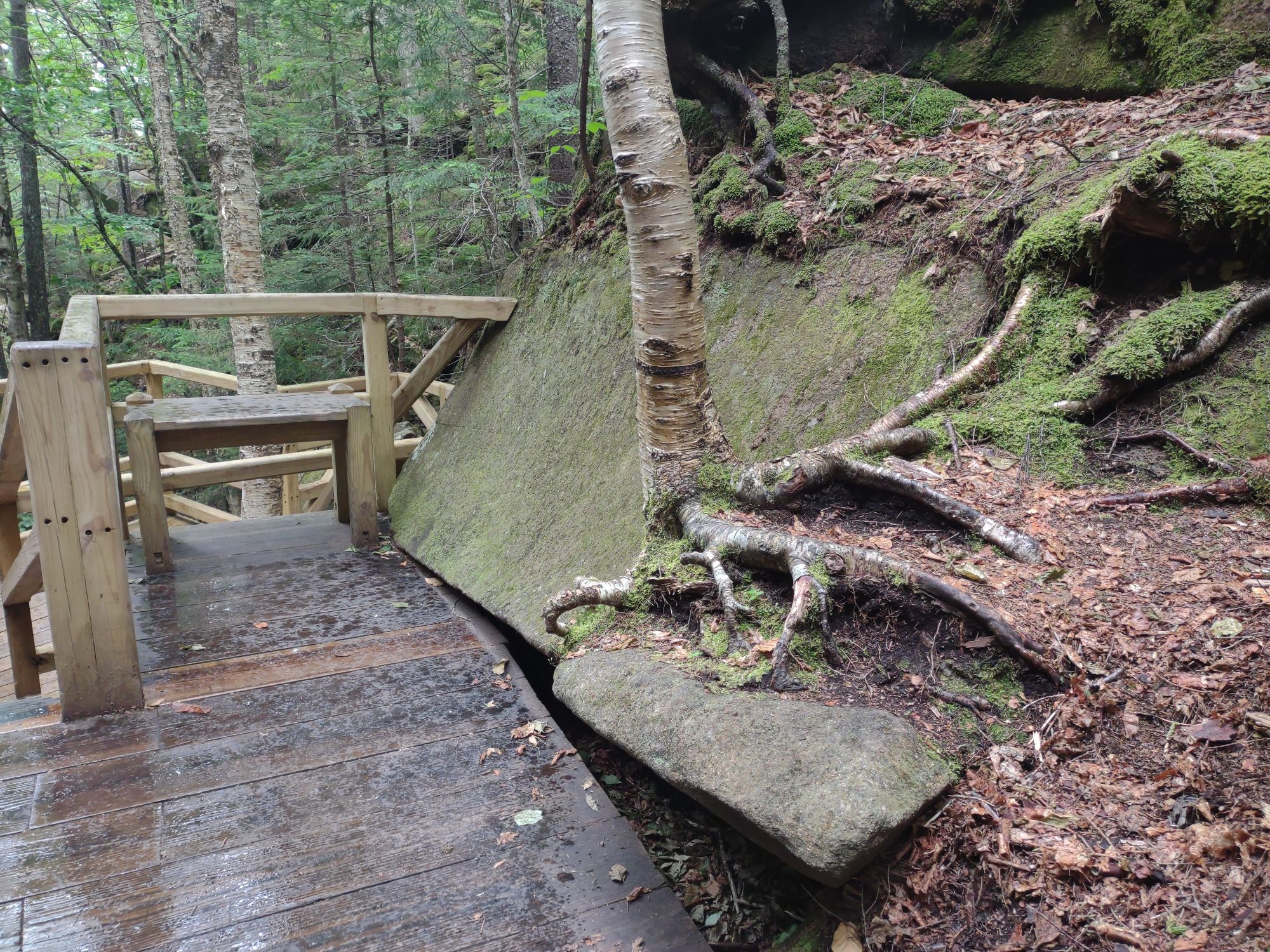 The Gorge Boardwalk Trail is open 9am-5pm daily and takes about two hours to walk. It is best to make reservations online in advance. A specific time and day is assigned so that the capacity and flow remains constant. Only a hand full of people were near by on our visit.
Not for the faint of heart, The Gorge Trail is a one mile self-guided boardwalk trail. It is a one way loop which, in our case, took 1184 stairs to complete. There are 11 boulder caves along the route that can be entered or bypassed. They vary greatly with some requiring hands and knees such as Bear Crawl. The Lemon Squeezer is only for the thinnest of people. A formation sends you down into Devil's Kitchen. The walk is completed with the upper gorge Suspension Bridge and an overlook from a Giant Bird's Nest.

Treasure Found
The first modern recorded exploration of Lost River was in 1852. The story goes that Royal and Lyman Jackman were fishing along the stream. As they worked their way around the boulders Lyman disappeared out of sight. He had slipped into a moss covered hole down about 15 feet into waist deep water. This first encounter was with Shadow Cave, the first of many to be found.

Logging in the early 1900's posed a threat to the Gorge so a private non-profit conservation organization was formed. In 1912, the Society for the Protection of New Hampshire Forests bought the property. Currently, the White Mountains Attractions Association and the Society work together to protect and upkeep the Lost River Gorge.

The admission fee is $ 22.00 per person ages 4+. Their website states that the night time Lantern Tours ($35) will be resumed in 2022. That is definitely something to look forward to.